The time when people had to be convinced that sustainable entrepreneurship is an absolute requirement for the survival of ourselves and our organisations is behind us. The question that is increasingly relevant is: we understand the necessity of sustainability, we also think it is important, but what now? How can we give sustainability a place? What are our stakeholders' concerns? What should our vision be? What are our ambitions? What models, methods and opportunities are available inside and outside the organisation to give form to corporate social responsibility (CSR)?
And how are sustainability and CSR embedded and implemented in the DNA and primary processes of Qlip? All these questions have been discussed within Qlip in recent years.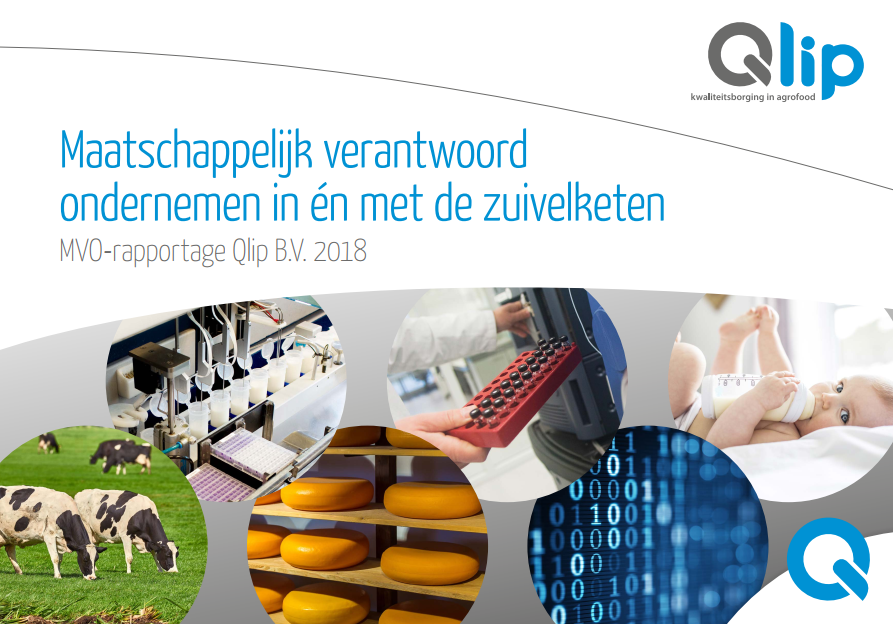 In our CSR report we provide a transparent review of the CSR path followed and, based on concrete examples, the results that have already been achieved. Our ambitions and the associated objectives for the coming years are also identified.
Within the organisation we continuously examine the ways in which we can do things better, big or small. Qlip is inextricably linked to the dairy chain, so the objectives of the sustainable dairy chain are an important guideline within Qlip's CSR policy. We are clearly looking at how we can contribute with our expertise and skills to the further sustainability of the dairy chain.
We aim for achievable goals that can be measured with concrete results. Some are close to everyday practice, and some are a little further away. We dare to start small with realistic sustainability issues. We use the online CSR balance and an online barometer to monitor the progress and realisation of our CSR objectives.