05 November 2020
We are constantly improving our customer portal Q-portal. This week a new update of Q-portal has become available. It is now possible to change existing templates. Also, the required sample quantity is now shown for all analyses. In case of incompatible analyses, a message is given that an extra sample unit has to be sent in.
Furthermore, a news section, with relevant articles on Q-portal and chemical and microbiological analyses, has been added to the main page.
Change your template
To simplify the input of recurring requests, it is possible to create templates in Q-portal. Due to the update it is now also possible to change existing templates. If you want to make a change to a template, you can change the current template in a simple way. Go to the template you want to change via "My Templates" and click on the pencil.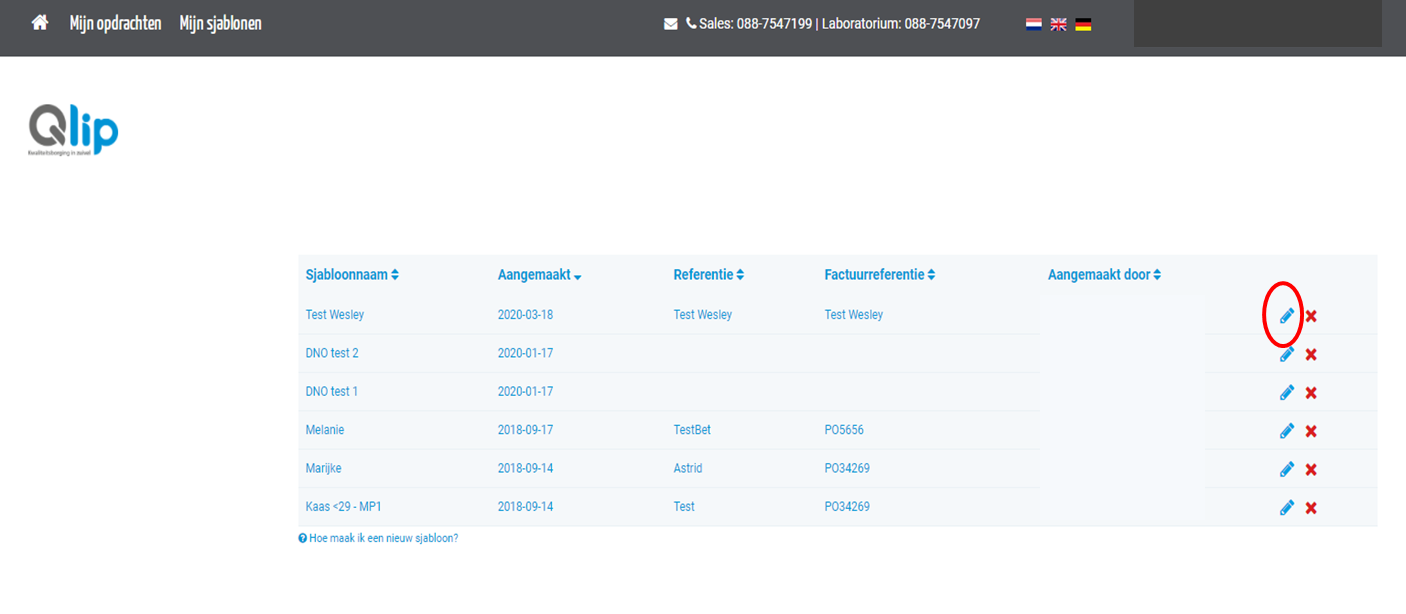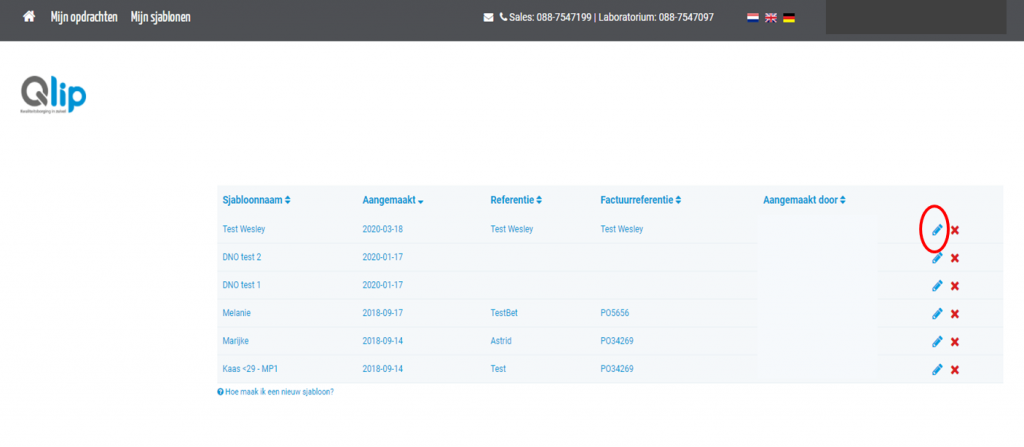 Required sample quantity
The second improvement is the indication of the required sample quantity. When selecting the desired analyses, you can find information about the required sample quantity by clicking on the "i". It is also showed here which method is used for the analysis and whether the method is accredited.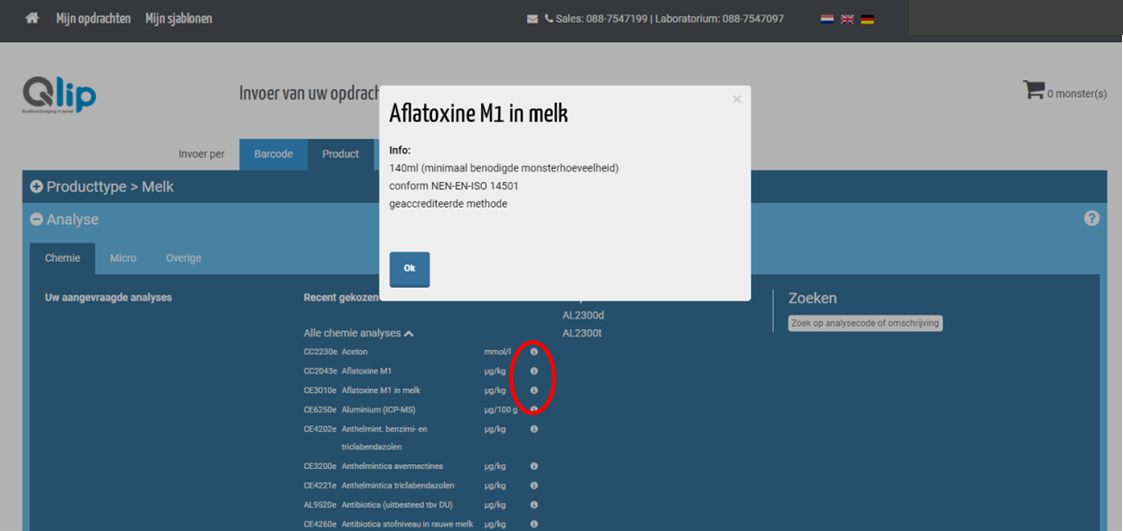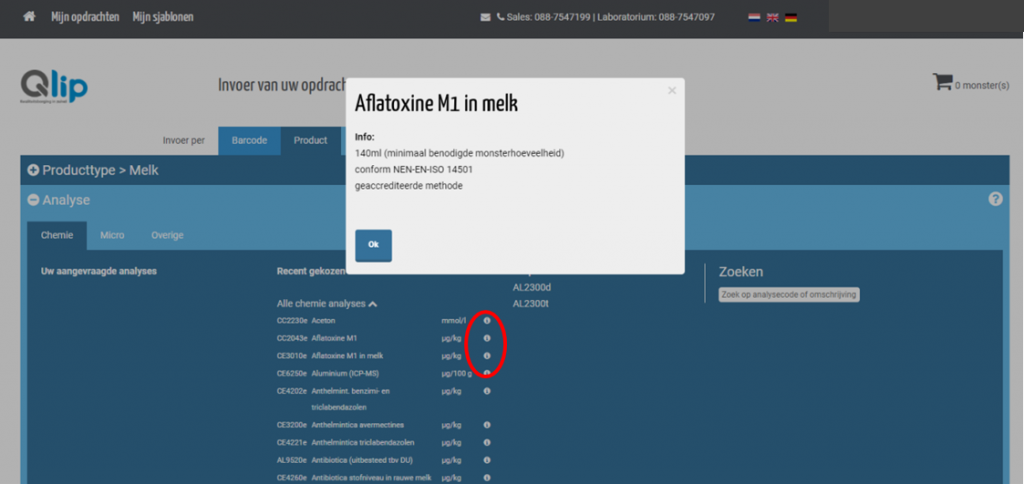 The next update for Q-portal is scheduled for the end of January 2021. This update will focus on information security. Because of this, you will have to renew your password after this update. We will inform you further about this in due course.
If you have any questions about Q-portal, please contact our Sales department (+31 (0)88 – 754 7199).